Water Testing

Expert quality control for water systems
What is Water Testing and Analysis?
Purified Water is the number one raw material used in pharmaceutical manufacturing. It is used at almost every stage of the manufacturing process from washing and cleaning to the primary ingredient in a final non-intravenous product formulation. It is produced through a multi-stage purification process usually including ion exchange and reverse osmosis. Water for injection is a further purification of pharmaceutical Purified Water via distillation, this distillation step removes bacterial endotoxins from the water. WFI is primarily used in products or processes that come into direct contact with the bloodstream. Due to the criticality of water and water systems, it is a regulatory requirement to perform routine microbiological quality assessments.
Why do we test it?
The legal requirement to comply with pharmaceutical water specifications is defined in the pharmacopoeial monographs. These water specifications can be found in the following pharmacopoeias: USP, Ph Eur and JP. This literature establishes the minimum quality standards within the industry which are enforceable by the regulators. As manufacturers and services providers we have a responsibility to ensure the highest level of operational control to ensure product safety for patients.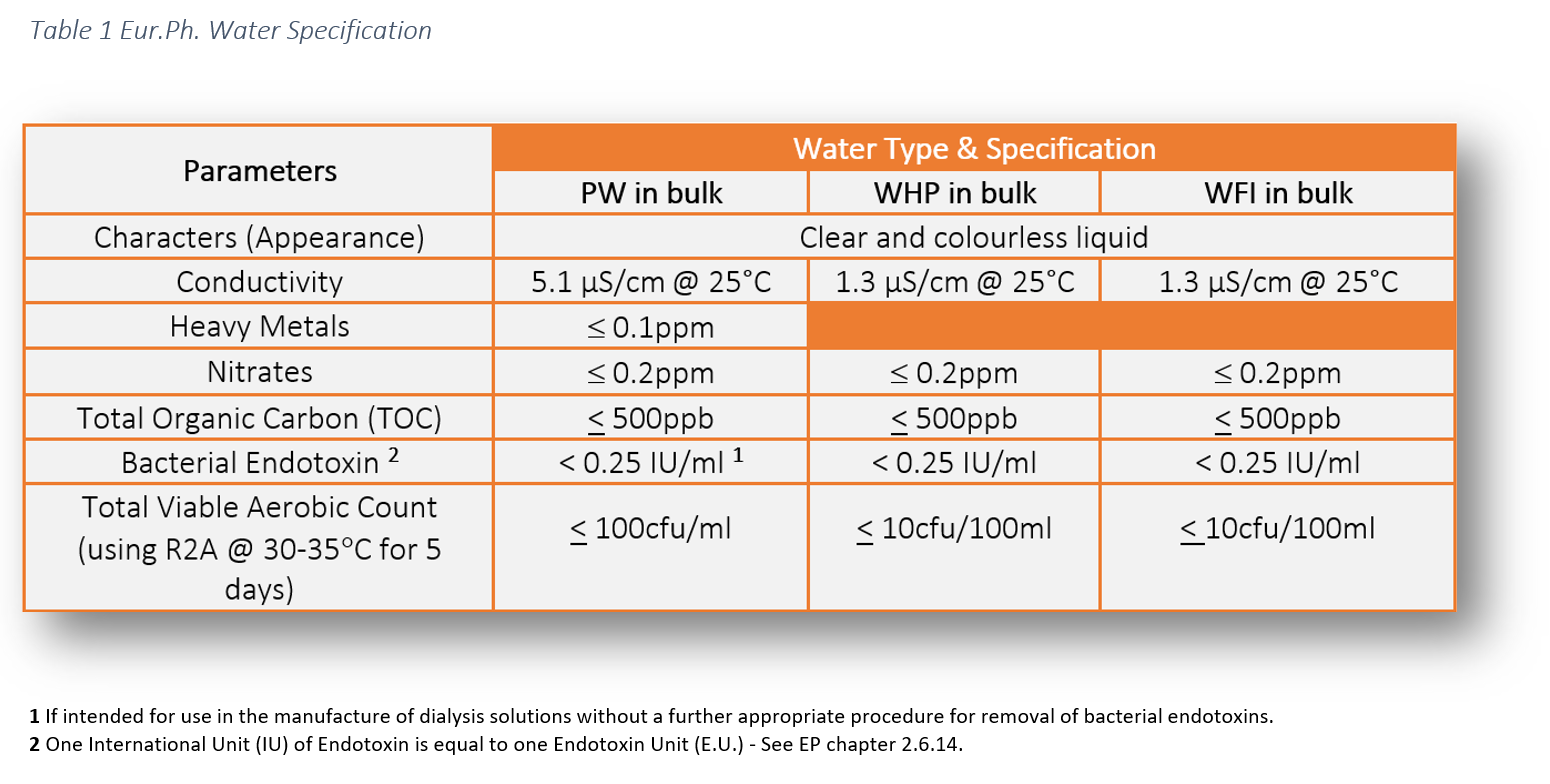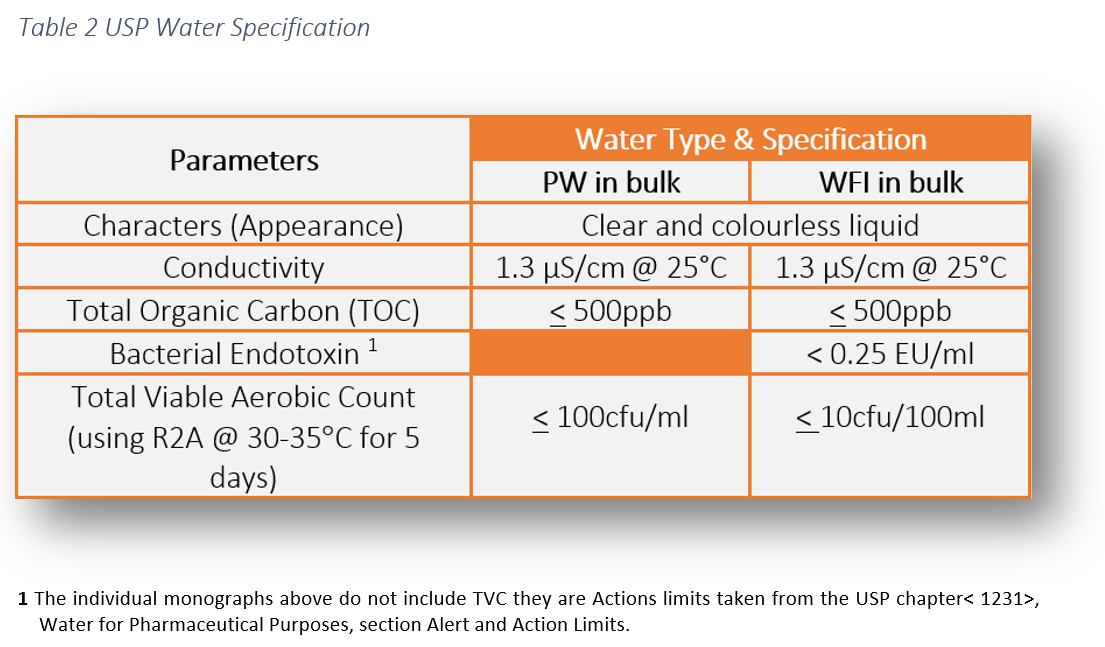 How can we help assure compliance?
Honeyman provides the full suite of cGMP microbiological and chemical testing to ensure compliance with the following:
European Pharmacopoeia (Ph. Eur.)
United States Pharmacopoeia (USP)
Harmonized tests covering both Ph. Eur and USP (EP/USP)
Japanese Pharmacopoeia (JP)
HTM2030
In house specifications
For Purified Water microbiological analysis we typically perform the following suite analysis:
Total viable count (TVC) via membrane filtration (100cfu/ml limit)
OR
Total viable count via Pour plate (100cfu/ml limit)
For water for injection microbiological analysis we typically perform the following microbiological analysis:
Total viable count (TVC) via membrane filtration (10cfu/100ml limit)
Limulus Amebocyte Lysate (LAL) turbidometric kinetic assay for the detection of endotoxins, also known as an Endotoxin test (<0.25EU/ml limit)
In addition to this, for all grades of water, we offer absence of objectionable organism testing such as:
Absence of Pseudomonas spp.
Absence of Enterobacteriaceae
Absence of Staphylococcus spp.
Absence of Salmonella spp.
Our Customers: