Analytical Services

Analytical Services Brochure
Honeyman Laboratories Analytical Services Brochure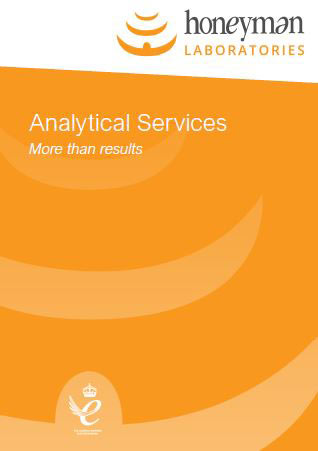 For expert microbiological and chemical tests on raw materials, pharmaceutical grade water, API's, intermediates, finished products.
We have produced an overview of our Analytical Services, available here in a handy PDF.
Prefer to Receive a Paper Copy?
If it would help you to receive a printed version of this Analytical Services Brochure please feel free to contact us with your postal address and we will arrange to post you as many copies as required.
Our Customers: