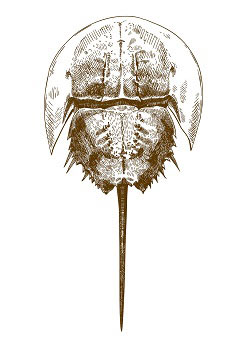 Bacterial Endotoxin Test
Bacterial Endotoxin Test is a critical requirement for injectable products and medical devices required to be pyrogen free.
Bacterial Endotoxin Testing originates from the US where, in 1956, scientist Frederick Bang MD observed the disturbance of coagulation when horseshoe crab was naturally infected with vibrio bacteria. This led to the discovery of the Limulus Amebocyte Lysate (LAL) enzyme present in horseshoe crab serum which promotes coagulation on contact with Bacterial Endotoxin. The purified extract serum is now being used world-wide in 'Bacterial Endotoxin Test' screening of intravenous products for endotoxins.
Bang observed that the reaction was similar to a well-known endotoxin reaction in mammals, the Schwartzman reaction. Back at Johns Hopkins University, he researched this new phenomenon more intensively.
In 1977 the U.S. Food and Drug Administration (FDA) approved Limulus Amebocyte Lysate for testing drugs, products and devices that come in contact with the blood. LAL is an end-Product endotoxin test for human and animal parenteral drugs, biological products, raw materials such as Water for Injection) and medical devices. Haematologist Jack Levin joined Dr. Bang's laboratory where they developed 'fire alarm' system for bacterial endotoxin testing, which could be used to reliably detect endotoxins that are extremely dangerous to people as they induce fever (pyrogenic response) and endotoxic shock when introduced to the bloodstream.
The extracted horseshoe crab blood cells are separated from the serum using centrifugation and placed in distilled water causing them to swell and burst, 'lyse'. This process releases chemicals from inside the cell, the 'lysate'), which is purified and freeze-dried to form a white powder.
To test a sample for endotoxins, it is mixed with lysate and endotoxin-free water; endotoxins are present if coagulation occurs.
Bacterial Endotoxin Test is used for many applications, e.g. Finished product and raw material QC release, in analyst training and qualification, for the calculation of endotoxin limits for ingredients and resolution of out-of-specification results.
Bacterial Endotoxin Test (LAL) is available as a laboratory service at Honeyman Laboratories using the turbidimetric kinetic assay. We routinely perform LAL assays on client Water For Injection in accordance with the pharmacopoeial specification of <0.25EU/ml.
In addition to this, our analysts have decades of experience with finished product endotoxin assay validation and we can detect as low as 0.001EU/ml.
Bacterial Endotoxin Test
To Request a Quotation or Book a Test Please Contact Us:
Our Customers: